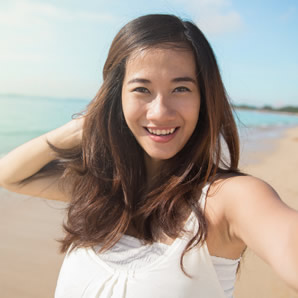 If you'd like to share some kind words and smiles, please ask our front desk staff for a comment card at your next appointment. We'd love to hear about your experience!
---
"Dr. Woods is very kind and easy to talk to. He takes the time that is needed to make my kids feel important."
P.K.
---
"My daughter feels comfortable and relaxed at every appointment. She finds him easy to talk to and he is readily available and has a very good sense of humor, not to mention that we feel he is the best in the business."
J.M.
---
"Depth of knowledge, experience, keeping practice current with latest technology, courtesy, cleanliness."
P.T.
---
"Very personable, includes all family members in discussions."
J.P.
---
"He is pleasant to deal with and his office is a nice, clean, professional and up to date environment."
B.B.